New Year, New You: Celebrate With A New Custom Suit For 2023
Sam Abi
The last few years have been difficult for people around the world, but 2023 is on the horizon, and it promises travel, freedom, and opportunity for normality to settle in once again. This is your chance to step out and celebrate the new year as the best version of yourself, and there's no better way to do so than with a brand-new custom suit. At Urbbana, we believe a custom suit is the epitome of class, elegance, luxury, and style. A new custom suit for 2023 is exactly what you need to take the year by storm.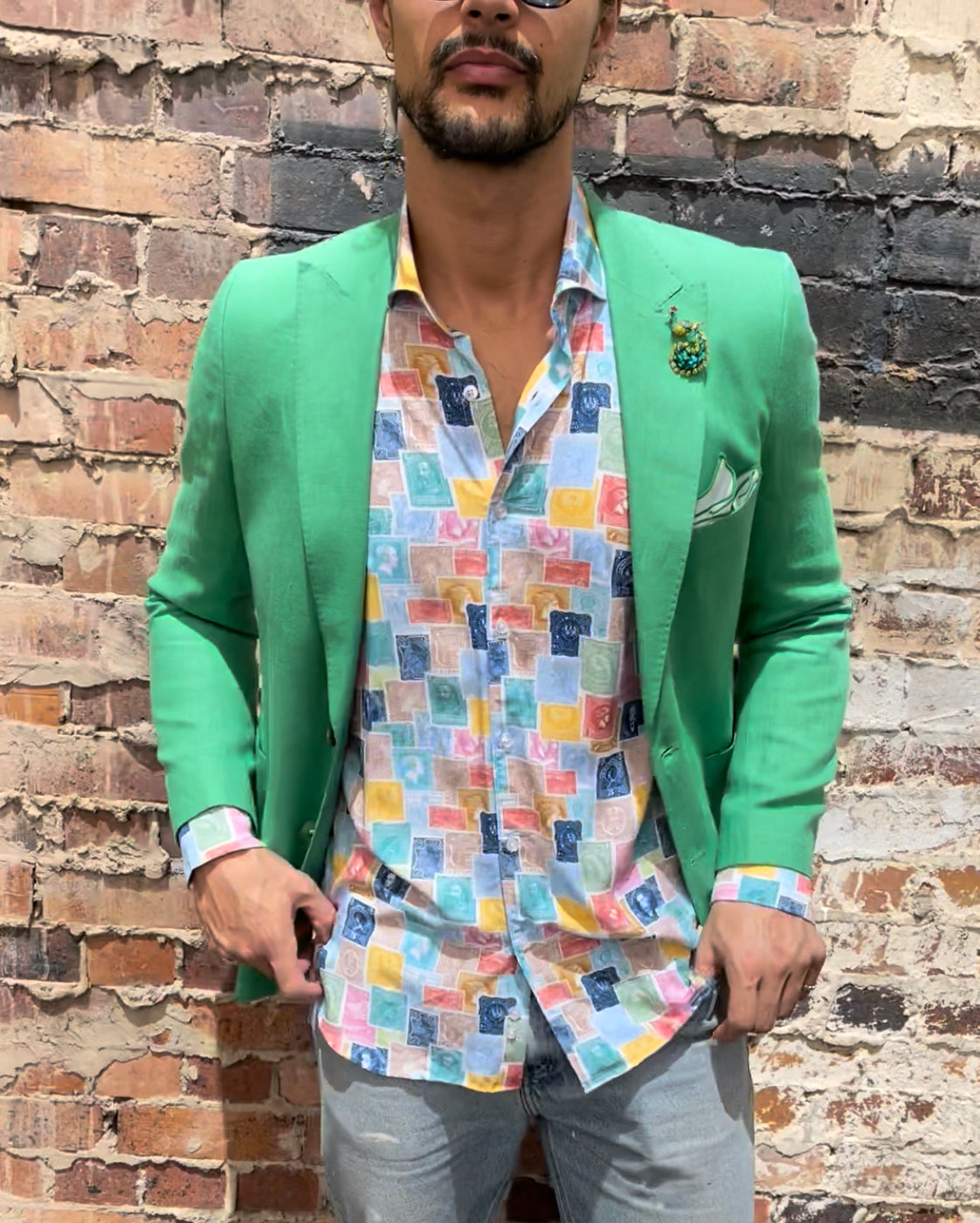 Why invest in a new custom suit for 2023?
If you're contemplating whether or not you need a custom suit, let the Urbbana team show you why they are absolutely worth it.
You'll never feel more confident

There is nothing more empowering than wearing a suit made just for you. Everything about it - the fit, the colour, the style - was crafted with your preferences and taste in mind. What better way to celebrate the new year than in true elegance and style?
It's an expression of your personality

A custom suit is made exclusively for you, so you can put as much of your personality into the design and tailoring as you'd like. It gives you an opportunity to make a statement before you've even opened your mouth.
Enjoy new-found freedom

2023 promises a new world full of travel, freedom, and experiences as people slowly emerge from their homes once more. You can enjoy every moment adorned in your luxurious custom suit, so you'll look as incredible as freedom feels. 
Be prepared for any event

Whether you have weddings, parties, functions, or meetings to attend, you'll be ready to look your best in your custom suit. Regardless of how chaotic your days or weeks may grow, deciding what to wear will always be simple.
Shopping for a custom suit is an experience

Choosing a custom suit is an experience in and of itself. The moment you step foot in Urbbana's flagship Edward St store in Brisbane, your needs will be catered to immediately. Your very own personal tailor will do an in-house fitting using our exclusive set of 40-45 measurements before helping you select materials and colours that suit you perfectly. Having a say in a garment crafted exclusively for you is an experience like no other. 
You deserve it

Everyone deserves a suit that is perfectly tailored to their needs. You deserve to feel empowered, confident, and put-together. You've worked hard and been through a lot these last couple of years, so why not treat yourself to something that helps you feel incredible inside and out?